Webersburg Full Moon Run 2022 - Results
Thank you for your support at this fabulous new venue. We would also like to thank Ernie Else Wines as well as Alto Wine Estate for access to their properties.

Congratulations to all winners.

To download the 10km results, please click on the image below.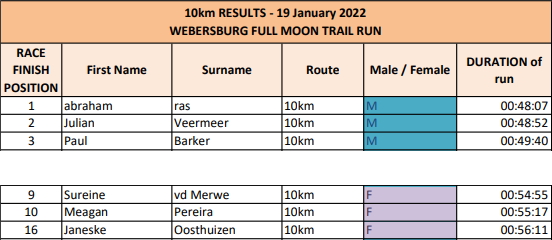 Find the 5km results by clicking below:


We hope to bring you 3 more runs in the Full Moon Series. 16 Feb, 16 March & 20 April 2022.
Keep an eye on our social media, as we will be releasing these venues soon.